CREATED FROM MEANING
pieces made to be MOVED and LIVED in
modern heirlooms that tell a story now and always.
SHOP ILA RING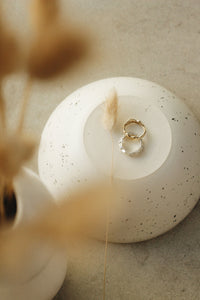 VESSELS OF MEANING:
Jewelry is nothing without You. YOU are the last ingredient.
Acting as vessels of meaning, Eugenia Chan collections acts as a language for your stories from places of Joy, Love, Hurt, Wander, Loss - a completely endless purveyor of meaning. 
Eugenia Chan is a collection of handmade jewelry, taking strong influence from people, places and life lessons. It can come from a story, a life lesson, a connection, it always comes full circle, there is truly no me without you. This is where all collections begin.
 Every piece is designed by Eugenia in her studio and handcrafted in Toronto.